Our November Seminar is SOLD OUT! Sign up now for our next event!
Interested in Becoming a Member?
Paul Reddick, Founder
Paul Reddick has spent his career in fitness and athletics. He has worked as a scout for the Pittsburgh Pirates, organized a world-class pitching program, and was director of the Yogi Berra baseball camp. After spending years helping young athletes mater their pitch, Paul now coaches gym owners and fitness entrepreneurs to take them to a whole new level of focus and helping them stand out in their local market.
"I never would have thought a one day mastermind with Paul would literally change the course of my business. From managing my facility to helping expand and develop our certification, Paul's insight has been invaluable."
"Paul is extremely generous with his time and energy. He's detail oriented and can cut through the fog in your business. He's a reliable teammate and a solid operator."
"If I had to name the number one factor that has contributed to me taking my startup online business from my first sale to almost 7 figures in under two years, I would undoubtedly answer… guidance from those that I respect and have proven track records before me. Paul Reddick tops this list for me."
"Paul helped me take my business from barely afloat to a worldwide authority in its niche. He's taken me from financially unstable to financially free and secure, and most importantly, Paul gave me my life back. Paul succeeds as a coach because he cares as a person."
"Paul really opened my eyes to opportunities in my business I didn't see–he's borderline genius. He has an amazing way with words that has helped with my marketing pieces. Thank you so much!"
"The most important thing for me was the focus on creating a real, living automated business that brings in daily sales instead of relying on launches and random promotions. I finally feel like I'm headed toward a stable, long-term business which I didn't have before."
"Paul not only helped me get my business off the ground, he was one of the major factors in figuring out I even had a winning idea to turn into a business. He's been there to bounce ideas of his own that always pan out. There's no way I would have been able to create a business and have my first 6-figure month just 4 months later without his help."
"Paul Reddick changed my life. And I'm not just talking about helping me with my business. Paul and GFCI showed me how to reconnect with my family and the other important people in my life. Having my business grow beyond anything I could ever have imagined also became simple. Paul told me to do something and I did it without hesitation."
"I've known Paul for years now, and have great respect for his marketing savvy (and especially his ability to end up where the money is). I've even done a few biz-oriented favors for the dude, knowing that having him owing me one is a powerful tool when I need it – all prior advice he's given me on specific projects has been golden."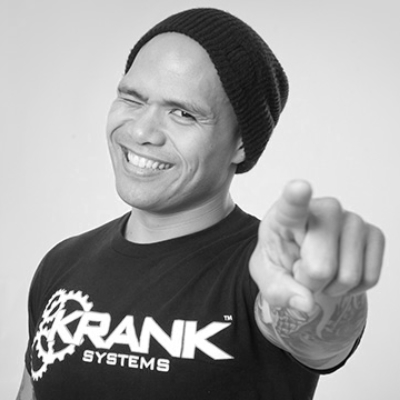 Focus on what matters most.